0 Reviews
raiting star
raiting star
raiting star
raiting star
raiting star
Be the first to review this product.
Hedtec open face crash helmet
Purchase an open face Hedtec Rapido crash helmet. Choose delivery or just pick it up at one of our events.
The Hedtec Rapido is Snell SA2015 (the latest standard). A HANS compatible version is available at extra cost.
Features
– Sleek, lightweight laminated composite shell
– Rear exhaust vent for extra comfort
– Ultra comfortable, removable, flame retardant liner
– Kevlar chin strap with Double D ring fastener
– Available in gloss white only
– Outstanding quality
– Sizes held in stock XS, S, M, L, XL & XXL
– Snell SA2015 approved for use in MSA national motorsport
To ensure you purchase the correct sized helmet, you need to measure the crown of your head. With a tape measure or piece of string, measure around your head, just above your ears in centimetres. Then refer to the information below to ensure you book the correct helmet. Helmets should be a snug, secure fit and may be a little tighter than the worn one that you are used to. The fit of new helmets will relax a little over time.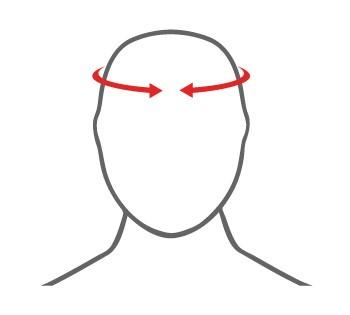 XS = 52-53cm
S = 54-55cm
M = 56-57cm
L = 58-59cm
XL = 60-61cm
XXL = 62-63cm
From:
£0.00
£174.00
Inc VAT